Frustrated With The Lack Of Responsiveness And Slow Service From Your Current IT Company?
Give us a call and discover how great local IT services and computer support can be!
Business Owners, Call Now For Immediate Support: 703-538-5533
Call Us Today At 703-538-5533
8 Reasons to Trust Rx-IT
to Support Your Computer Network
Rx-IT: Trusted throughout the greater DC Metropolitan area – Let us help you today!
Maybe you're concerned with the current rising costs of your IT services, or maybe you are just running short on time because of your expanding business and need to hand over the reins of some services to someone else. Whatever your reason, we can help you with quality IT services today.
Your business can save money and time today with Rx-IT's managed services, network solutions, IT support and more.
Not Ready To Call Us Just Yet?
If so, we would at least like to send you a copy of our recently published report, 5 Critical Facts Every Business Owner Must Know Before Moving Their Network To The Cloud.
This report will discuss in simple, non-technical terms the pros and cons of cloud computing, data security, how to choose a cloud provider, as well as 3 little known facts that most IT consultants don't know or won't tell you about cloud computing that could end up causing you MORE problems and costing you more money than you anticipated. Even if you aren't ready to move to the cloud yet, this report will give you the right information and questions to ask when the time comes.
Simply fill out the form here and we'll send you a copy today!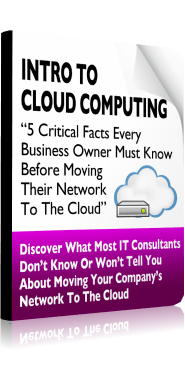 We're proud to partner with the best businesses in the industry.