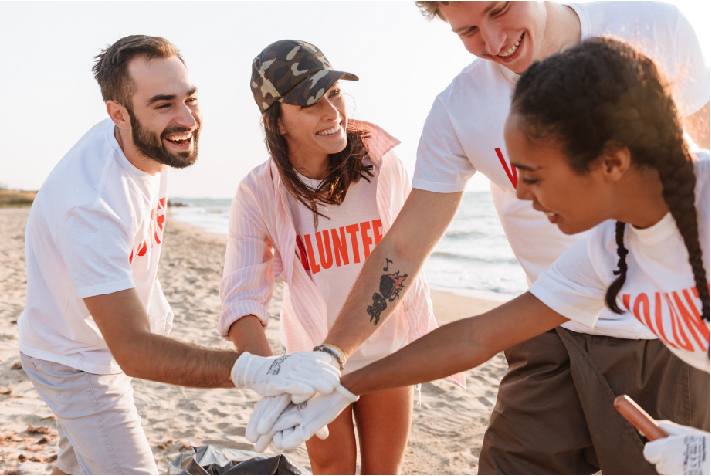 When you think of grants, what comes to mind is funding for operational costs or grant programs. But did you know there are technology grants out there? These types of funds can help fund the development of new tech and also give nonprofits access to tools they may not have otherwise been able to afford. Technology grants help organizations that need the funding to get access and make improvements with technology, which is important for their success.
It's not enough anymore to just have a website where people can donate their money. Luckily there are grants for nonprofits like yours which will provide funds for IT services so your nonprofit is on par with modern technology used by other organizations. The cost of the best technology has always been a deterrent from purchasing it, but now there's an easy way to get around that problem. With grants your organization can compete in this quickly growing world.
Why Nonprofit Companies need a Managed IT Services Provider
In December of 2020, cyber criminals accessed the computer systems of One Treasure Island, a non-profit that is redeveloping its namesake site in order to better serve the community. $650,000 was stolen. It had been allocated to an affordable housing project in the area.
Cyber criminals managed to gain entry into the nonprofit's email system using a third-party bookkeeper. The criminals then added themselves to existing email chains through the use of phony, albeit real-looking, email addresses.
Hackers also impersonated the executive director, sending out an email to the intended project payment recipient, saying that payment would not be processed quickly. In going a step further, they also manipulated the information on a legitimate invoice, and changed the wire transfer instructions to serve their own purposes. The transfer requests were then inadvertently paid out by the targeted organization.
Sources of Nonprofit Technology Grants
Think about the corporate world. Job postings are more apt to be successful if they include a specific role, rather than an open call for all applicants in general. The same goes with grants - it's much easier and often times better for you as a grant writer to request funds specifically targeted at your nonprofit organization instead of just asking them outright since governments, foundations, or corporations will feel more inclined (and likely) donate money towards a focused program over another that may not have any clear purpose.
1. Corporations
For larger organizations like Google, Walmart and Amazon have their own grant programs. Tech companies are also realizing the need for supplies and services. They offer grants to nonprofits in order to meet this demand as well with small businesses looking at ways they can grow from these incentives too.
It may seem like a no-brainer that corporations would want to support nonprofit organizations but it turns out those large tech giants offering technology grants just might be surprising you next time your see them on TV or read about how philanthropic they've been lately (that's right Facebook).
2. Government
There are grant opportunities available in the public sector! There are federal, state, and local government grants to help fund nonprofit organizations. Whether it's operational costs or program grants, these sources may have what you need.
3. Foundations
The following passage is about philanthropic donations of all sizes:  "Philanthropy" means love of humanity; it also refers to an institution that practices this type of charity work (such as hospitals). Philanthropists include people like Bill Gates who donated $28 billion dollars worth through his foundation named after himself--the Bill & Melinda Foundation which supports health programs globally. The Rockefeller family have contributed billions over generations including developing New York City's University Hospital Wellness Program providing fitness.
Popular Technology Grants
It's been a long time coming, but there are finally signs that Fortune 500 companies and business titans of today may be realizing again the importance of giving back to their communities. One such sign is how businesses have embraced initiatives like The 1% Pledge which encourages them to give away one percent of equity, time product or profit as donations from nonprofits in order to create new partnerships with local organizations that can help improve customers' lives through volunteerism projects.
Amazon
Box
Facebook for Nonprofits
Google
Google for Nonprofits
Lyft
Mozilla Foundation
Salesforce
Techsoup
Twilio
Tips to Help Your Application Stand Out
 1. Focus - 
Your organization's mission is the primary reason you exist. It's also the best way to raise funds, because if people know what your goals are they will be more likely to give money or help in other ways. By sharing your mission with donors and members of the public, you spread awareness about why we need organizations like yours around. When looking for grant funding sources (which typically come from foundations that have similar missions), make sure that any information submitted lists out all aspects of your nonprofit including our core values as well as a summary of services offered or steps taken so far towards achieving them .
Your organization's purpose should never change; it needs to remain fixed at its initial conception even though there may be new developments along the way.
2. Use Grant Databases - The most up-to-date and comprehensive database of grants available to nonprofits is GrantStation. It includes over $2 billion in grant opportunities, with detailed information on each grant listing such as the purpose of the funding opportunity, eligibility requirements for applicants and recipients; it also lists deadlines by month (annually), so you can keep track when funds will be distributed. If your organization doesn't meet one or more criteria listed in their searchable databases then don't worry! You can create a profile that fits what they're looking for instead - which could even mean creating an entirely new type of nonprofit just to become eligible for these great financial resources. Grantwatch and Guidestar are two more grant databases.
3. Research - Grants are available from federal, state and local governments. Foundations as well as corporations also offer grants for nonprofits in need of financial help. It's important to know where you're looking before applying - this will make the process easier on your organization and more efficient when finding a match that fits with your mission.
When you locate, apply and then receive the funds make sure you hire the correct Managed IT Service Provider for your nonprofit organization. Rx-IT offers a free consultation to show you why we are the correct choice.
www.Rx-IT.com  
Springfield, VA 703-538-5533
Boston, MA 617-440-3034