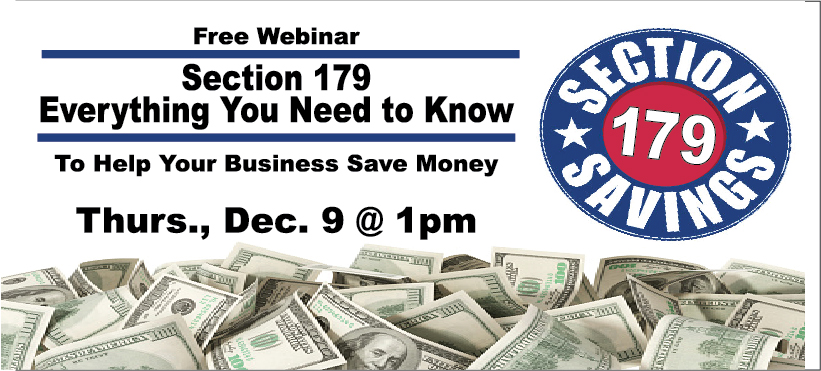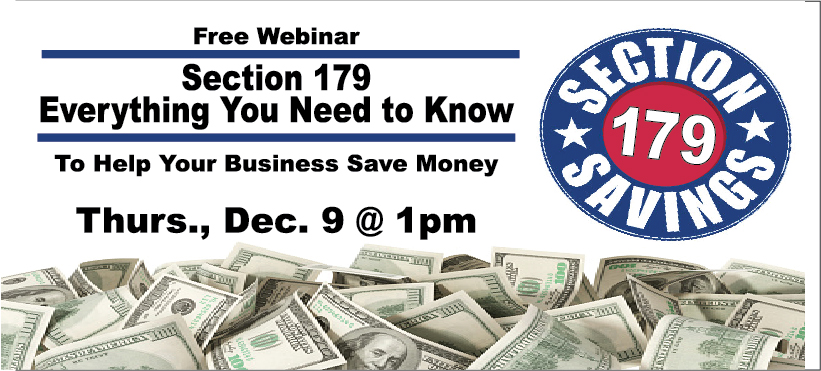 Richard A. Hall, PC if ready to discuss Section 179 and answer all your questions...
* Can you use it for your business?
* What equipment does it cover?
* Will it apply for purchased items?
* Does it cover leased equipment?
* How much can I write off?
Sign up for the webinar before it's full.
Section 179 is a little known statute that allows businesses to write off their entire spend for new IT hardware and software in one year, rather than depreciating over several years. To qualify under these rules companies must purchase and put into service by December 31 of this year.
With major problems happening right now within our industry's supply chains (including missing parts), we really should invest in anything which may be needed next year.
It's time to take action! Sign up now.
It's serious and there are only a few weeks left before the deadline. You need new technology in order for you benefit from tax relief.